How to Plan And Manage Hybrid Events?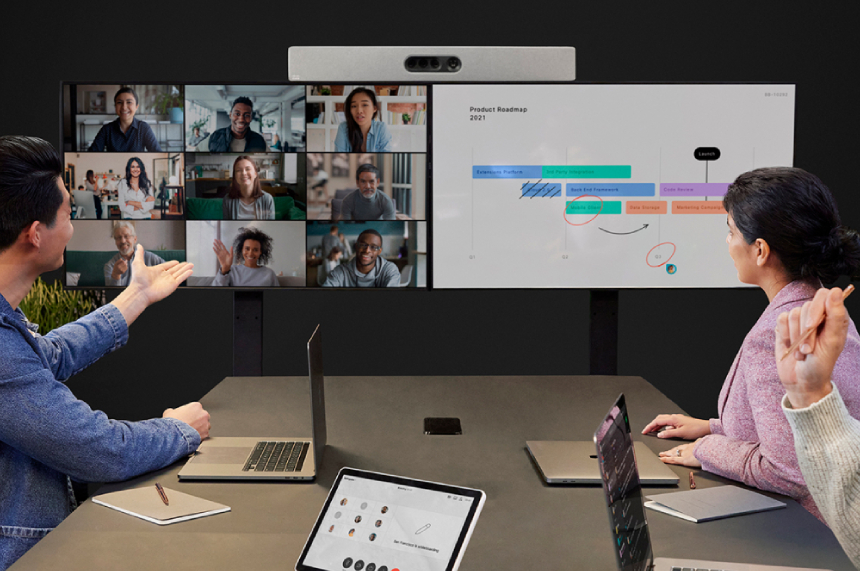 Hybrid events are physical meetings that allow online attendees to participate. It is a dynamic event in real-time, with an interactive online component. A virtual hybrid event platform is the first and most important thing you'll need for your hybrid event. However, personalizing it with a virtual phone number service stays unique to your hybrid event. During a hybrid event, attendees can watch, chat, and network with one another on a virtual stage. Most importantly, a hybrid event should require collaboration with event technology software companies to create a virtual stage and overall environment.
What Is The Reason For Rising In Hybrid Events, And Why Is It Essential?
The COVID-19 conference significantly impacted the meetings and events industry, prompting many companies to convert live events into virtual ones. Companies are forced to adopt virtual solutions to conduct events, and hybrid events will be around for a long time as they gain popularity during the Coronavirus pandemic. The event team must anticipate the gap between the available technologies and the usability of those technologies.
Hybrid events provide advantages for marketers, event planners, sponsors, and attendees. The event can be held from the comfort of the attendees' homes, saving them money. When selecting a virtual event platform, keep in mind that your attendees want to engage with your event content. A virtual component to your live event can increase engagement opportunities, as the virtual audience can participate in the event.
The significance of the hybrid event for any event includes:
Meetings in person are still important, but hybrid events allow attendees to reduce carbon emissions while still enjoying the event.
Hybrid events can reduce travel costs for attendees, sponsors, and crew.
Hybrid events are an excellent way to bridge the gap between cost and results for both attendees and sponsors.
Hybrid events provide a higher return on investment than traditional events because of the increased reach and scalability.
Hybrid events are beneficial because they allow you to know how engaged people were and when they dropped out.
Hybrid events help you gain insight into your attendees' interests, which you can use to improve the content you present in the future.
A hybrid event platform is required to provide this type of insight. A global pandemic or natural disaster could disrupt your event.
If a hybrid event platform does not support your event, it could be cancelled.
A hybrid event platform makes it easy to track and analyze the feedback and metrics collected and deliver hyper-targeted marketing communications.
Hybrid event planning allows you to innovate, achieve your ROI objectives, and satisfy your stakeholders.
A hybrid event allows attendees to choose their own experience, allowing for a range of risk tolerances.
An Ultimate Hybrid Event Planning Checklist
Hybrid events ensure that your event will be successful no matter the circumstances. Virtual and hybrid events are becoming more popular, and sponsors are shifting their budgets to keep up with the changing environment. But keep in mind that your event must adapt to meet the audience's needs by catering to live and online attendees.
Recent research shows that focusing on audience connections at your next event can increase your event's retention rate. Working with event organizers, both in-person and online, focuses on facilitating meaningful connections between your attendees and other attendees.
The influenza pandemic has altered the landscape of the events industry, and hybrid event experiences are becoming increasingly important. We've put together the ultimate hybrid checklist to gain an insight into it and will help you generate revenue from your next event.
When planning a hybrid event, you must plan both a virtual and an in-person event.
Keep your online attendees entertained by incorporating gamification into your presentation and make an estimate of your event's budget.
When putting together your event plan, consider the needs of both your virtual and in-person audiences.
Consider the time zone of your speakers and attendees and whether any sessions are only available to online attendees.
You must develop a solid event promotion strategy to market your event effectively, including a hashtag and a website.
In advance of an event, send out swag kits, encourage people to promote it on social media, and follow up with them.
Post regular updates on social media about the event's progress during the event. Encourage your attendees to do the same thing.
When planning a hybrid event, forecasting attendance numbers is critical to contracting with onsite venues and purchasing your virtual platform package.
When planning an event, make sure your registration site is robust and that attendees' essential information is captured.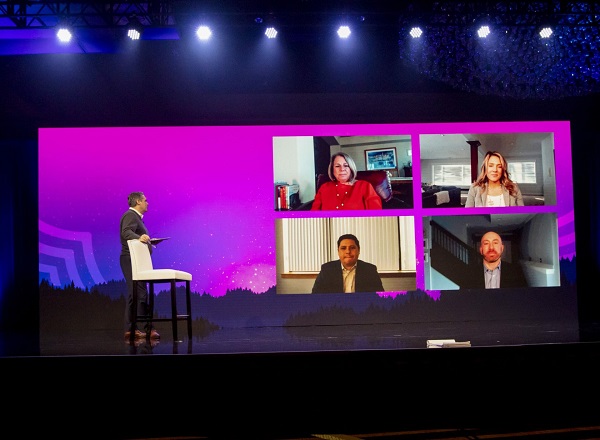 Tips To Plan A Successful Hybrid Event
Hybrid event venues are becoming more and more popular, so do your research to ensure you're booking a venue that will meet your needs. Hybrid events are best known for attracting both an audience and a virtual audience through technology. As they occur in two places: a physical venue and a hybrid event platform, your event engagement strategy must be well-developed. Ensure that your offline and online audiences interact with one another and learn from one another. We've compiled some tips for making your hybrid event a success.
Event planning tips include making sure the registration process is simple and quick.
If you wish to host more than one virtual session in a single event, you should select a platform to facilitate networking.
Fairs allow better event promotion and faster communication between participants by integrating with popular marketing platforms.
The most important event planning tip is to be adaptable.
Provide the best hybrid events software with live chat support available around the clock.
Hybrid event planning tips include effective and frequent communication and ensuring that attendees know the venue's layout and accessibility.
Please use the call masking option permitting them to converse in private for an allotted period.
Brief your speakers on the technical aspects of live streaming.
Online event planning tips must include creating online surveys and polls for attendees and encouraging them to respond on social media.
Creating a branded registration page for a hybrid event is important to ensure that in-person attendees sign up for the appropriate sessions.
The Takeaway
A hybrid event can be set up in many different ways. It can be a virtual event, an in-person event, or a hybrid event with speakers onsite. A perfect hybrid event support team will ensure that changes are made quickly and that everything is done quickly. Finally, choose a theme for your hybrid event and base your entire hybrid program on it to attain success. Know More