Crazy, Wild And Unforgettable – Things That Occur At Indian Weddings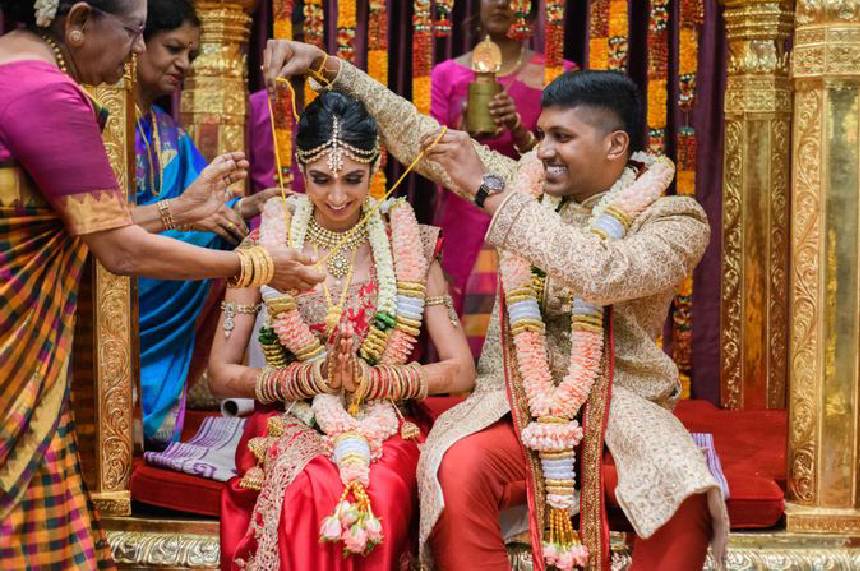 Indian weddings are a quagmire that outsiders will never understand. What is even more hilarious is that these celebrations change not just state to state but at times city to city. So, here is a guide to help decode an Indian wedding. Enlisted below are some of the things that will, invariably, happen at one – irrespective of where the wedding is being held.
• The centre of attention is the bride. Not just for the wedding day but for all other ceremonies too. Which means she has to be decked up to high heaven without looking as if she has layers of makeup on. How do brides achieve this miracle?
Ms. Shabana who works at www.riverdayspa.com/coimbatore spoke to us on this as says – "It's not just bridal makeup but also pre-wedding bridal preparations. A lot of brides start getting spa treatments from experts before the D-Day. There are many options to choose from like the traditional bridal makeup, Asian bridal makeup, Bollywood style bridal makeup, gorgeous and glamorous wedding makeup for reception, bold bridal makeup or go for a simple yet charming natural bridal makeup."
• Every ceremony is incomplete without shaguns, i.e., envelopes filled with money that the families of the bride and groom exchange.
• While the shagun is essential, what is crucial is the food. No Indian wedding will ever feel complete without it. There are tables and tables of food for the guests. Every cuisine one could wish for every snack possible; no menu is left untouched in the aim to have a lavish spread.
• Even when there is space, people love to fit in tiny spaces and sleep on the floor if need be. It's something to do with
our sense of community and family that just can't rid us of the habit.
• At the precise moment you need something, it will go missing. Perfect examples are the engagement rings and the thali for pooja. What really takes the cake is that each one of those things will be found exactly where they should have been.
• Vogue has nothing on Indian weddings. They surpass the capacity of clicking photos and doing photo shoots. It is not just the bride and groom who get snapped, every family member, friends, and even strangers get in on the shutter-mania.
• The clothes, jewellery and accessories worn by the guests and the couple are worthy of being displayed on the MET Gala. During a wedding, Indian go all out when it comes to attire and accessorising them.
• You will find children running haywire all the time. Weddings are one occasion when even the most disciplined parents let all boundaries go.
If you thought that these were the only elements that made a wedding in India think again. They are more complex than breaking into a high-security vault and more fun than any party ever. But yes, these are just some of the favourite things that occur at a wedding in the nation that loves big, fat celebrations.