What are the equipment required for starting a catering business?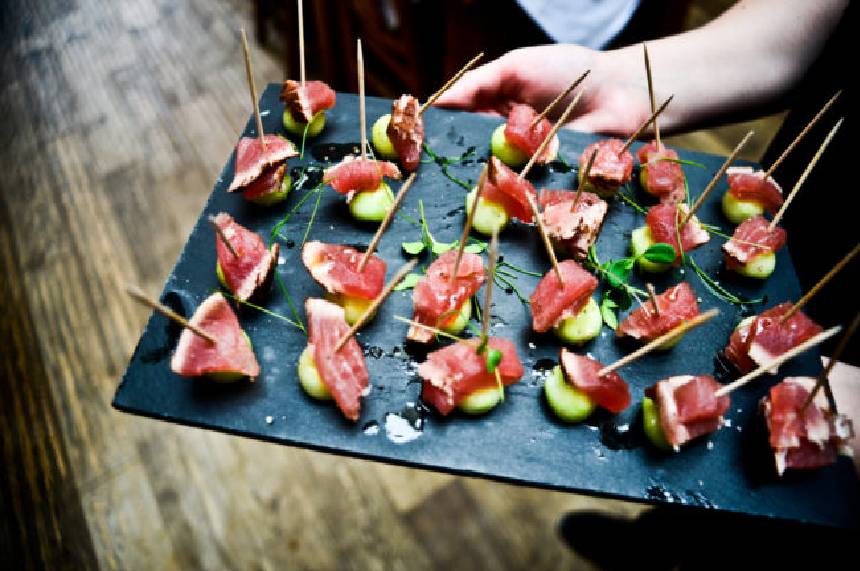 Strong creativity skills and thorough preparation are keys to excelling in the catering business. If you are a caterer, you should focus on cooking foods as mentioned in the menu and also organize pieces of equipment and supplies to perform the whole service. If you are a person interested in the catering business, you need to purchase and maintain a list of important items and equipment for the catering business.
Consumable supplies
Nowadays, catering services offer table and stage designing services. If not, they design the catering space. Designing requires skills, creativity and most of these supplies:
Alcohol and hand sanitizers: You and your staff members will be dealing with food all through the service. It is important to focus on sanitation. It should be given first importance and your staffs should follow at all times.
Tin foil: In most catering, take-outs exist. You need to have paper bags, small plastics or rolls of foils to pack the food.
Trash bags: It is important for disposing of leftovers immediately. Some people make use of trash bags to carry decorations and balloons when bringing to the event for decorating. Always ensure to have sufficient trash bags as it is your responsibility to keep the catering space appetizing and spotless.
Thumbtacks: It is almost like corsage and t-pins. You should have thumbtacks in large number as it remains useful for stage decorations. It can also be replaced for pins when you are in short of them.
Buffet table supplies
During the event, most people will be visiting the buffet table. It is the main center of the action. You would also place most of your large equipment on the buffet table. Ensure to maintain the main operation place in a neat and clean manner.
Chafing dishes and warming trays: It helps in maintaining your food presentable and warm during the event. Ensure to place sufficient trays according to the number of guests or orders the client has placed.
Serving dishes: Certain foods like desserts, finger foods,and salad do not come under chafing dishes. So, you need to offer decorative portion dishes to serve such food items.
Assorted decorations: There are two uses of buffet table in the event: to serve as decoration and to hold food.
When it comes to table decorations, ensure to remain creative as much as possible. Some even set up large bouquets or small electric fountains to decorate the place. You can also try setting vegetable carvings and fruit carvings to make the place more attractive.
Serving spatulas and tongs: Ensure that spatulas and tongs are sturdy and long enough where it should not fall or break the chafing dishes while the guests try to scoop food.
Glass pitchers: It is best to set one glass pitcher with water per person so that it will be ready to serve.
Dinner table supplies
Dinner tables need different kinds of supplies for the catering business. You need to store these items since you will be using it for other themes and functions. Some of the important dinner table supplies include baskets, silverware, napkins, etc.