Go Ahead, Savor being a Guest at your Own Event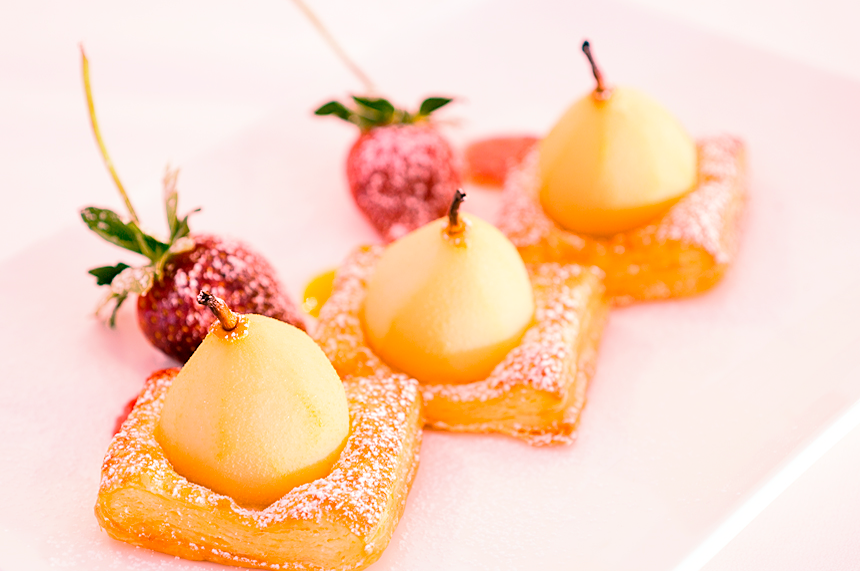 WE CUSTOMIZE YOUR EVENT TO EXPRESS YOUR UNIQUE STYLE.
With your vision as our guide, we collaborate with you at every stage. We write the perfect menu and determine the exact staff needed for your ideal event- all of this with your budget in our heart. As your event progresses, you'll appreciate our attention to every detail, from the very first phone call, to the last plate served. Go ahead, savor being a guest at your own event.
EVENTS WITH PLANTATION
Event Planning
Events with Plantation doesnt want your party to be merely wonderful. We want it to be perfect, over the top and stress free! Events with Plantation roots began in the catering industry 28 years ago we found that being at the helm of some of the biggest events in New England gave us the expertise to follow up on all the details that makes event planning with us a perfect match.
That's why we think smarter, plan better, anticipate the unexpected, react instantly to changing conditions, check and recheck details, utilize better contacts and resources and just plain work harder with one goal in mind—perfection.
You can relax and enjoy an unforgettable time as you are transported effortlessly to your incredible venue where youll enjoy fantastic food, over the top service and awesome entertainment until youre safely returned to your home, hotel or airport.
Everything's going to be perfect.
EVENT SERVICES
Overview
With our years of experience we orchestrate our events flawlessly every time. We will find the perfect venue and provide the best food, entertainment, and florists in the region. Our service is seamless and a totally integrated wonderful experience. We set the standard for a destination event in our special area in New England.
Corporate
We can be a full service Destination Event Planning Company providing expertise in all aspects of orchestrating an event in Newport and Southern New England. We can arrange meeting facilities, transportation, party and meeting planning. Events with Plantation will meet and exceed all your expectations.
Social
Be a guest at the next big celebration in your life! Weather it is a Big Birthday, Bar Mitzvah, Anniversary or Milestone celebration, We will help you make it the most memorable experience for all who attend. From concept to celebration, we will handle all the details. Your only job is to be the guest of honor and relax and savor the affair with your guests.
Wedding
Events with Plantation doesn't want your wedding to be merely wonderful. We want it to be perfect. We create a wedding experience that wraps its arms around you. Our team will insure that your day is dramatic but without the drama. Because we want you're wedding to be just that you're wedding, we begin every wedding plan knowing that we can exceed our clients' expectations and meet our very own high standards of excellence. We take pride in the amount of time we spend getting to know our clients and we will then follow up with a venue and vendors that is tailored to you.
Charities
We are happy to offer our experience to our not- for- profit clients. It allows us to cater to their special requirements while at the same time provide them with our detailed service. We are sensitive to budgets, and offer a wide variety of suggestions to allow our clients to focus on their most important goal… fundraising.
VENUES
Overview
We are located in a remarkable part of the country. We are able to offer a collection of truly one-of-a-kind venues that are available for select private functions. They include some of Newport's most impressive private homes, exquisite private gardens, and magnificent mansions from the gilded age. You'll find that whatever setting or location your event requires, Events with Plantation has the creativity and the contacts to obtain the perfect venue for it.
Newport Mansions
From the Great Gatsby and Gilded Age Era to your personal style your event will be transformed to a magical place in time. We will guide you in selecting the perfect Historic Mansion that offers the best in entertaining on any scale. Whether a wedding, corporate affair, or private gathering an event at one of the Newport Mansions will surely make a memorable evening to last a life time.
On the Sea
Events with Plantation can organize a yachting affair for corporate team building, rehearsal dinner parties, weddings, birthdays or any celebration that requires a memorable day or evening on Narragansett Bay. Enjoy a breathtaking tour of Newport Harbor, a sunset or cruise the bay and view the many points of interest. We can offer many different boats from an unparallel fleet of yachts that can accommodate any type of gathering for any number of guests.
Tented Affairs
We can arrange for all decorations to fit your style, theme and budget that will turn your outdoor affair into a magical evening. Plantation Catering will create any ambiance you are dreaming about whether it is Rustic Charm or a Grand Formal Affair our team is dedicated to creating your vision. There is nothing more spectacular then entering a tent that transports you to a fun and exciting experience.
Museums and Historic Homes
The numerous museum venues in Newport allow Events with Plantation to orchestrate your affair in the perfect space for you. We work with the finest Museums in Newport and Southern New England. Having an affair at a museum reflects your personal interests and distinct style.
International Yacht Restoration School
Glen Manor House
New Bedford Whaling Museum
Eisenhower House
Newport Art Museum
Colt State Park
Herreshoff Marine Museum
Rhode Island School of Design
Fort Adams State Park
International Tennis Hall of Fame
Preservation Society of Newport Count
View Also: Gallery